HOW TO CHOOSE WINDOWS FOR YOUR HOUSE?
Before choosing windows,it is better to know the window types. According to the open mode, there are totally 5 type windows.Please find them as below.
Casement Window

Casement window include inswing window and outswing window

The advantage of  inswing window is that it is safe and convenient for cleaning.
The disadvantage is it takes some indoor space room and causes damage of kids easily.What is more,it  may affect the application of your curtains.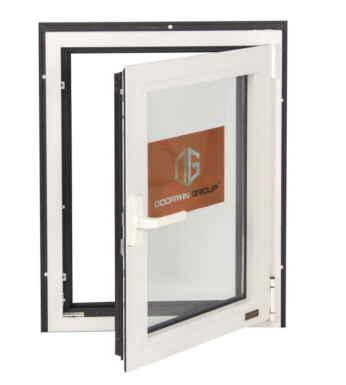 Outswing Window
The merit of outswing window is it saves much indoor space.Meanwhile you should also consider it's defect,which is possible to drop off in heavy rain and storm weather.
Awing Window
 Awing window usually can be opened in 10cm gap so that it can guarantee the safety.And it does not take up much indoor space room.Nevertheless, the ventilation function is not very perfect.
Sliding Window
Sliding window is much economical and convenient to handle and space-saving.
The disadvantage is the air tightness and water tightness is not very good and it is not easy for cleaning.
Single Hung / Double Hung Window
Single Hung and Double Hung Window is very popular in America Its water tightness and air tightness is very good.Also the ventilation position can be adjustable freely.
Fix Window
Fix window is for daylight only, could not for ventilation.
After reading the window types,you may still have some questions.For example,what material windows should be chosen? The window include the following 4 material, 
Vinyl material
Aluminium material 
Solid wood   
Aluminium wood composite material
Actually which material and type window to choose depends on your house decoration style and budge.
If your villa is postmodern style or classic style, Doorwin brand TILT TURN WOOD WINDOW WITH ALUMINUM CLADDING is your best choice.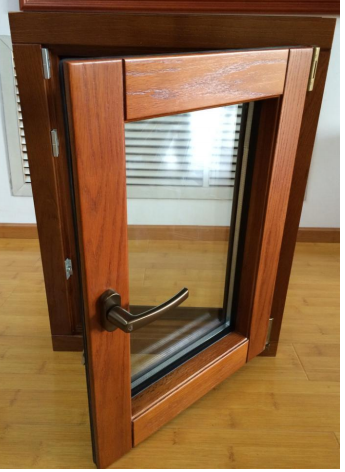 Postmodern decoration style focus on the combination of tradition and modern. Doorwin wood window with exterior aluminium cladding combines all advantages of both modern aluminium window and classic wood window.It merges the modern culture with ancient history.
WHY SHOULD I CHOOSE DOORWIN BRAND TILT TURN WOOD WINDOW WITH ALUMINUM CLADDING?
A,Wood with Aluminum cladding material
Exterior Aluminum material is antiseptic and artistic.Also it can protect the wood material well from wind and storm. The color of  Interior solid wood could be match with furniture color well.Interior wood material can improve the house quality and enhance the architectural beauty.
B,tilt and turn open style
This kind of open style is very safe and protect kid from injuring .Also it saves much indoor space .Sash top can be tilt into room for gentle air during night or bad weathers.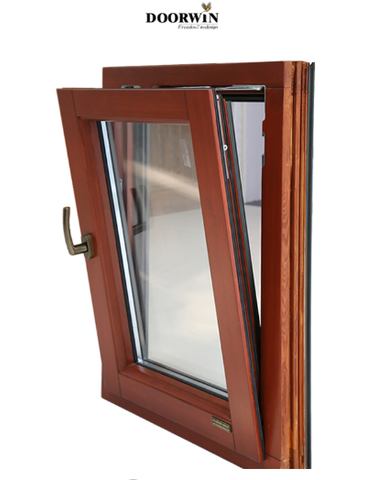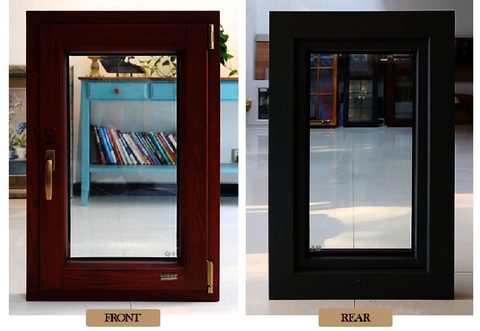 C,The Heat-insulation performance.The solid wood with aluminium cladding is much more insulate than aluminium material.
D,Water tightness .Water tightness in a window is its capacity to avoid water filtration. Doorwin wood window with aluminum cladding is approved by NFRC certification.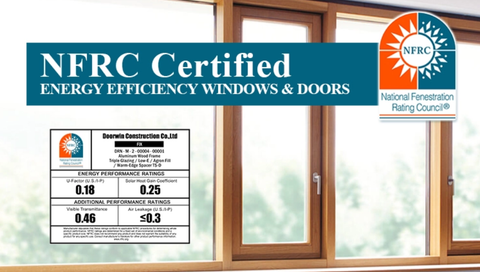 E,air tightness. Doorwin wood window with aluminum cladding adopt several channel sealing technology to guarantee the thermal insulation performance.What is more,The EPDM weather strip could be remain shape for many years .So it improves the air tightness performance.
F,Sound proof performance
 Glass,strip and frame would guarantee the sound proof performance.
Doorwin is a top manufacturer for various windows and doors in China with top quality as well as perfect after sales service. Doorwin window experts would like to help you with your project questions. you could reach us at www.doorwingroup.com