USA Hawaii new design product Aluminum alloy frosted glass modern new black combined automatic garage door
---
Features:
1.The safety protection system automatically stops when the door goes up and automatically rebounds when it falls if meets any obstacle. 2.Three ways of opening:electric, manual and remote control. 3.Characteristics are high durability, heat preservation,thermal insulation,sound insulation and so on. 4.The special connecting rod cam lock can be self-locking and counter-velve with the falling of the door panel,and can function as the anti-theft function when there is no electric or manual.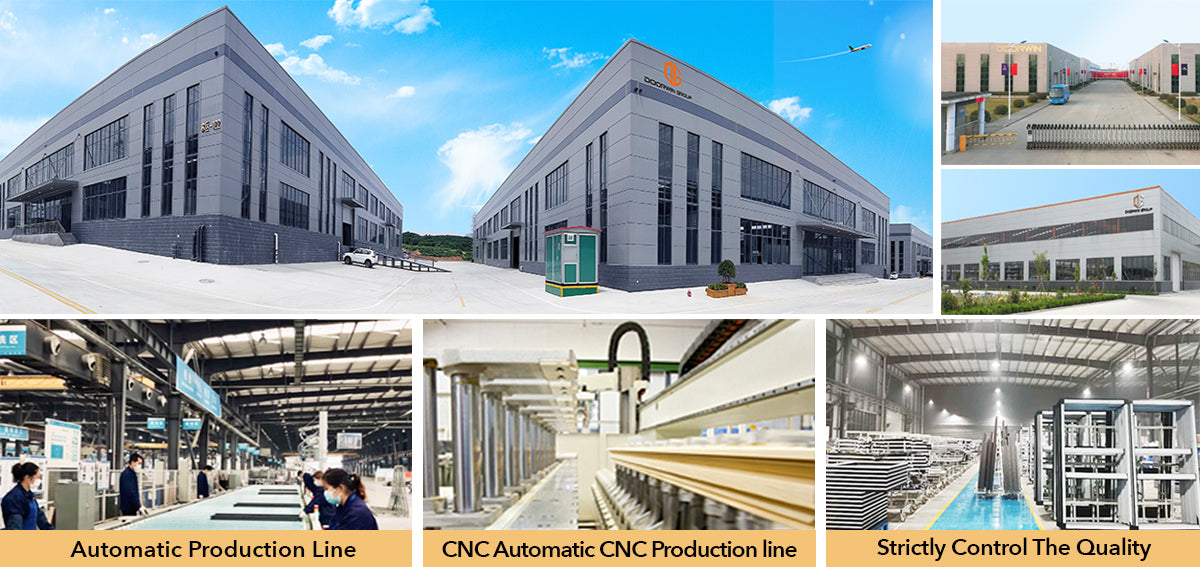 The value we provide is unmatched by leveraging our position as a manufacturer to sell products directly to our customers, eliminating traditional distributor and retail markups. We strengthen our value by providing what we believe is the most extensive pre and after sales service to assist our customers in selecting the best products for their climate, application, and budget. Lastly, we design and engineer our products to reduce total cost of ownership by maximizing performance while minimizing failures and promoting ease-of-servicing.
Our 3 wholly owned factories in China
DOORWIN GROUP is a major Chinese manufacturer, supplying high performance aluminum window, timber windows and alu-clad timber windows for large- and small-scale residential and commercial housing projects in China. These products are highly sought for energy efficiency, longevity and low maintenance. Our products are manufactured in 3 wholly owned manufacturing plants across China, large state of the art factories, sufficient to supply the largest projects, whilst remaining competitive.