Tilt Turn Wood Window with Aluminum Cladding for North America Climates
 The tilt turn windows are hinged on the side and inswing & tilt open both available and are the most popular replacement choices in Europe homeowners due to their exceptional energy efficiency, excellent ventilation capacity, humanized operation and easy clean. Tilt turn wood window configures with wood frame, aluminum profile cladding, glass configuration, hardware system and seal system. The window performance is closely related with these parts on material selection, design and manufacture technique as well as accurate installation. Tilt means the sash top can be tilt into room for gentle air during night or bad weathers and turn means the wind can be inswing into the room for effective ventilation with maximum opening area. The interior solid wood and exterior aluminum cladding combined both specialties of wood and aluminum with the max depth reaches to 110mm including the window frame and sash.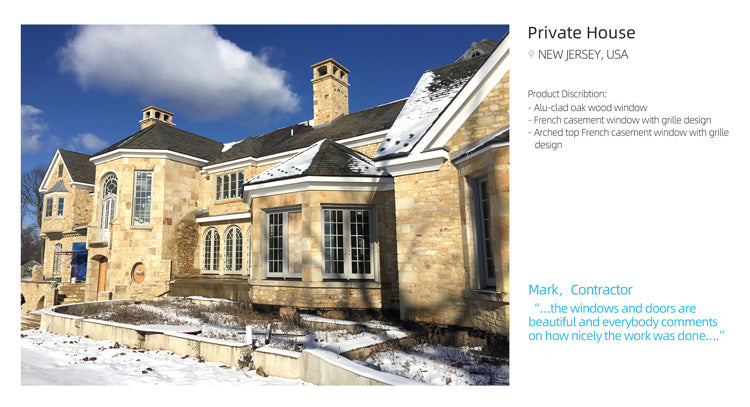 Doorwin Tilt Turn Wood Window Selling Points
Wood Materials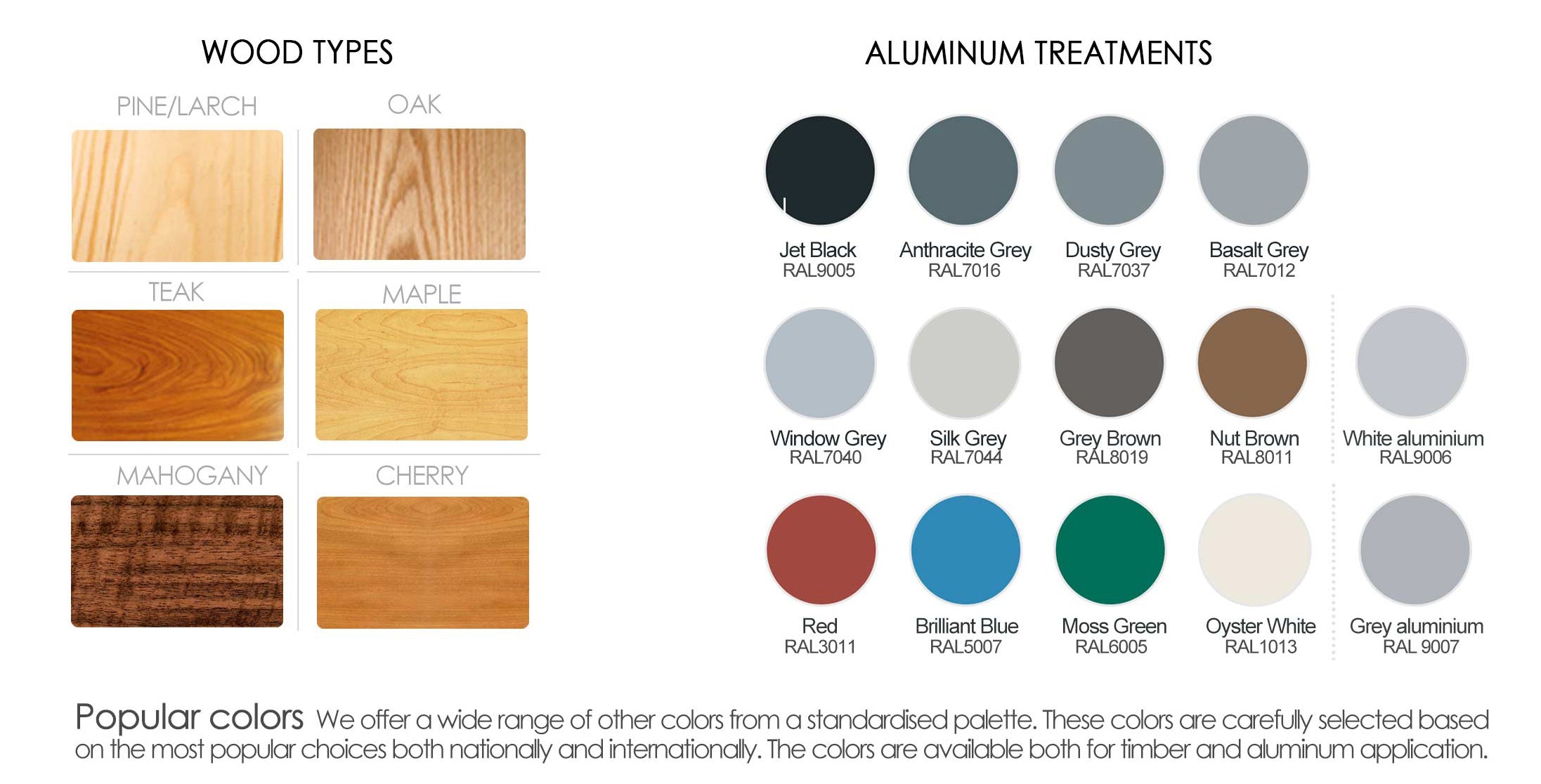 German Brand Hardware & Accessories

Double glazed with tempered insulation glass Low-E coating filled with Argon gas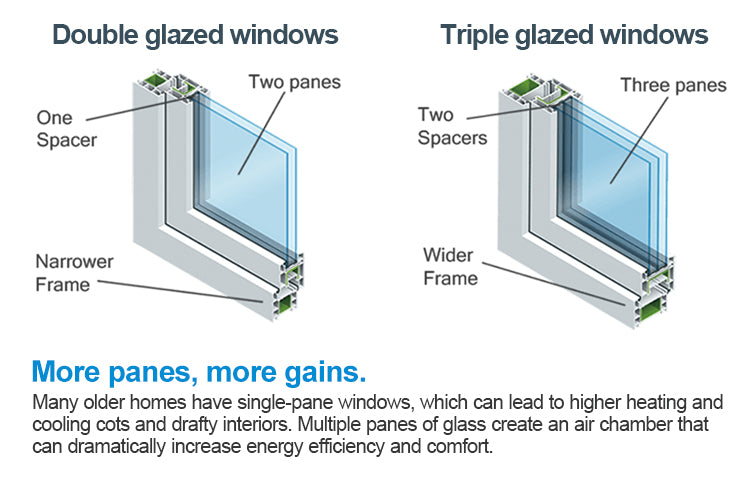 1.4mm Aluminum profile by seamless welding joint technique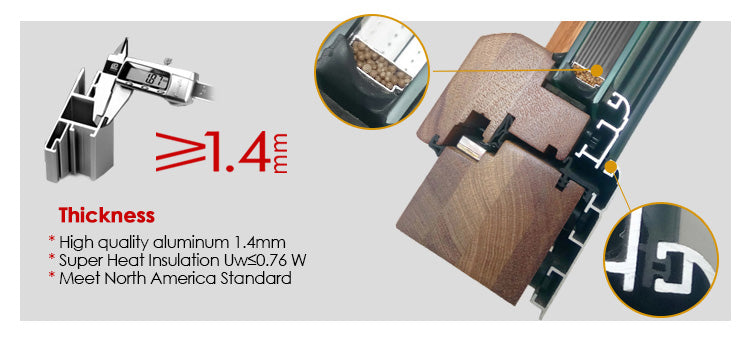 Continuous seals system in the internal side

German origin brand water based paint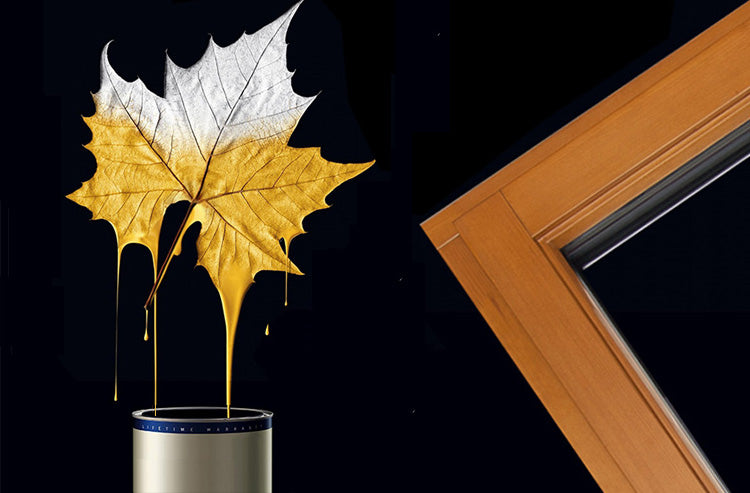 Tilt Turn VS Crank Push Out Casement Window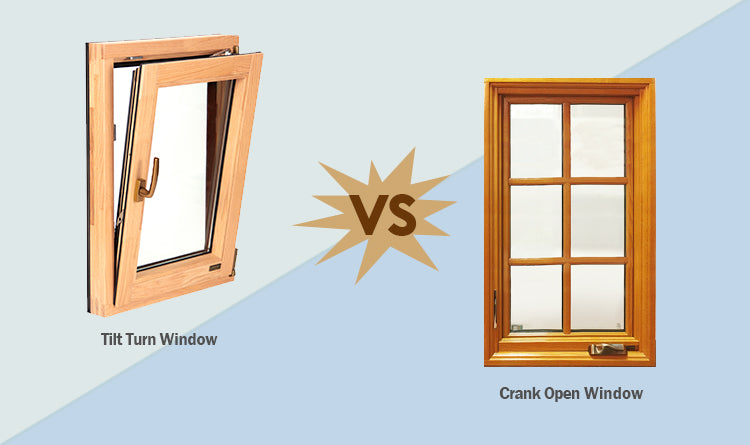 Crank casement windows are hinged on the side and crank open outward to the left or right and allowing full top to bottom ventilation. So both windows allow for effective ventilation.
Tilt turn type allows wind sash swing into the door, but crank open type swings the sash outward. Inswing opening is a safe design especial for high buildings as well as easier clean but it will occupy space in room. Crank open may occurs dangerous falling from high altitudes and hard clean inside. Use crank open for villa and tilt turn open for apartment is a reasonable idea.
Tilt turn window is able to tilt the top of sash into the room for 10mm like a hopper window and allowing ventilation during bad weathers or night. Crank open window may occurs leakages into the room in raining days and instability in windy days of opening the window.
Both tilt turn and crank opening window is well sealed with proper EPDM seals and lock pressure. So the window performance on air tightness, water tightness, sound proof, anti-wind pressure and heat insulation are both perfect by choose same configuration of glass combination.
Crank opening is more popular in Europe and tilt turn opening is more popular in America.
Information Related to Window Selection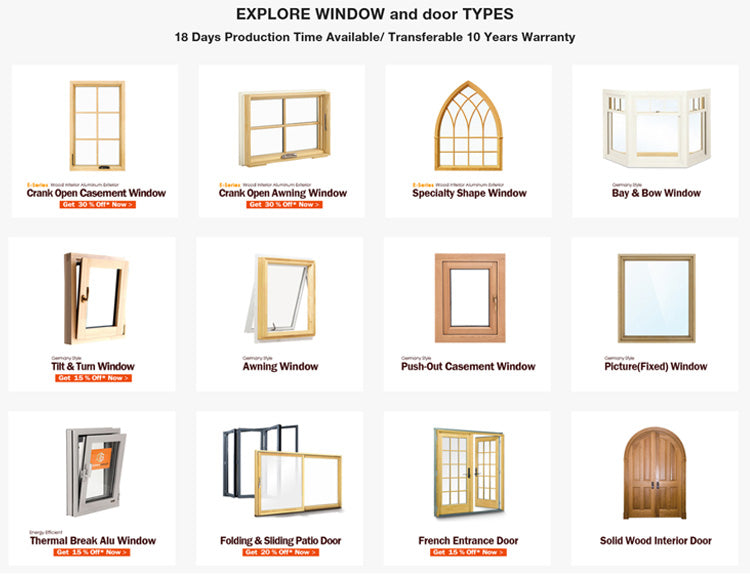 Project location: By confirming the project location, we will know your climates conditions to choose glass and window frame to suit the climates with proper window performance.
Window size: Large size window may choose several types combination like fixed window + tilt turn window or make a huge size glass for better view or divided into several grills.
Building type: Villa or apartment, office building or workshop, modern or traditional.
Personal preference: Wood or aluminum, or aluminum cladding wood, or wood cladding aluminum, or vinyl.
Budget: The budget will greatly affect material selection, glass selection, hardware brands selection as well other accessaries selection.
Doorwin is the top manufacturer for various windows and doors in China with top quality as well as perfect after sales service. A good deal of windows and doors already sold to North America with high level comments. To know more of Doorwin or our project reference, please contact us at support@doorwingroup.com or visit our website at https://www.doorwingroup.com/.