Thermal Break Aluminum Heavy Duty Bi-Folding Door
The client is a home owner, this Bi-Folding door is for his second house. After he knows that we are a certified supplier and have been exporting various windows and doors to North America, has seen many testimonials from our windows and doors, he choose us as their reliable supplier to provide his with the heavy duty Bi-folding door.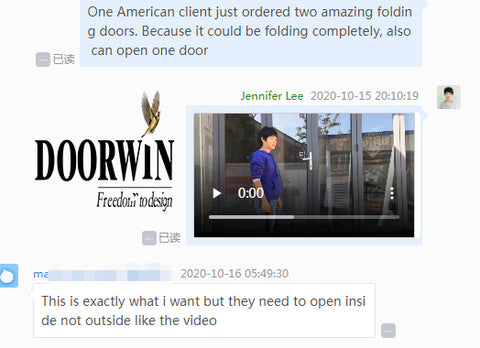 Why Choose Bi-Folding Door From Doorwin Group
Doorwin Group, as a professional manufacturer of top quality windows and doors, it is also a NFRC certified supplier. We have been exporting various windows and doors to North America. For our thermal break aluminum heavy duty bi-folding doors, the configuration is as following:
Material: High quality thermal break aluminum profile, with quality Powder Coating finishing, and all RAL colors are available.
Glass: We choose fully safety tempered double/triple glazing, Low-E coating, filled with Argon Gas, Warm edge spacer.
Hardware: In order to match with high end windows and doors, all of our windows hardware are German origin made Top Quality hardware and accessories.
Nail Fin: In order to save labor cost during installation, we will match with nail fin / flange for windows.
Customized: We will provide the suitable design according to clients'requirements and house looking.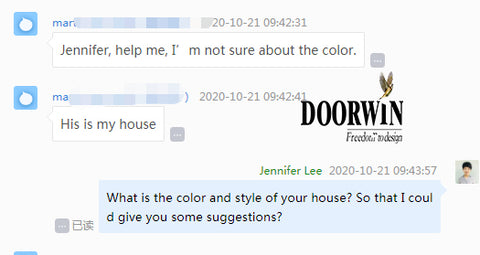 Photos At Our Factory
The client said: "Realy ! Very good quality !." Wow, Let's wait...Finally, we shipped the bi-folding door to our client without any damage.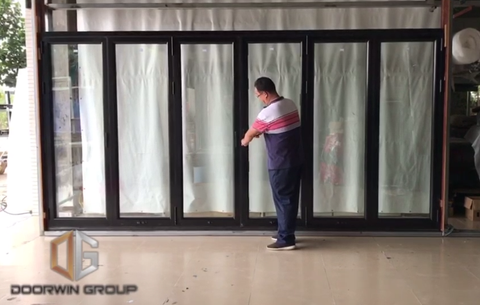 How The Client Feedback After He Installed
The client is glad to share his purchasing experience and comments on our bi-folding door. From his feedback, we can see that he is really really satisfied with our good quality and high performance, even in the coldest climates, our bi-folding doors are definitely no problem to protect from cold weather. Sincerely hope that we can have more chances to work together.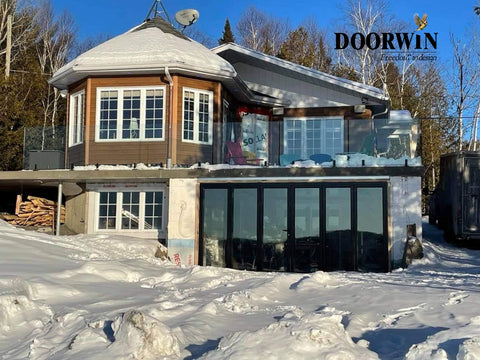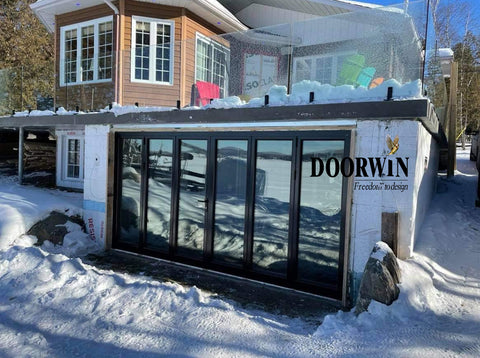 Comparing to the orders, the happiest thing is that we can really provide our clients with the windows and doors that they really need.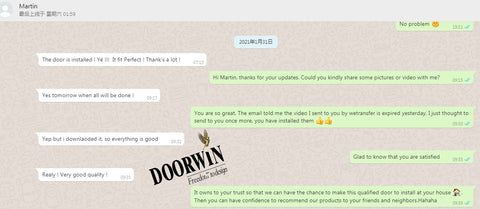 Besides the high quality and high performance windows and doors, we also provide the highest services for all of our clients. If you have any questions or requirements, please feel free to contact us at any time. We will always be here to help you out.