Aluminum Cladding Wood Crank Out Casement Window to CA
Aluminum Cladding wood windows are always expensive because of expensive wood material and heavy duty hardware. DoorWin done a batch of aluminum cladding wood crank out casement windows to a client in CA that received very good comment last week after all installed. Crank out casement windows are one of the most popular windows in different cities of U.S which is saving space in room, safe without push hands out and narrower frame to enable a large glass area. The client based in CA where has a higher local windows standard and strict on final windows inspection.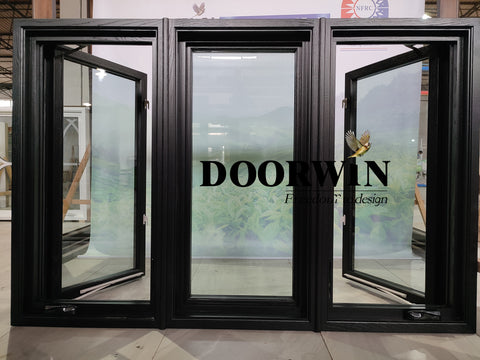 Why The Client Choose Aluminum Wood Crank Out Windows?
Wood interior provide an comfortable feeling, this makes our client feel very good in home with an traditional designs.
Aluminum exterior provide an very good protection in different weather conditions.
Crank Out design is very popularly there, this makes them safe without buying wrong product.
DoorWin built lots of Wood Crank Out Windows with abundant experience which help them feel confident buying from us instead of locally.
Easy glass unit replacement is very important as some of other suppliers provided windows can't replace glass unit at all. Easy maintenance is very important which makes everything easy and cheap.
Doorwin provide Nail Fin installation which is the most popular installation in US, this makes final installation very easy and laybour cost saving.
Customized Designs for Client
DoorWin provide customized design for all windows and doors like window section design, window sizes or color. The client select popular black color, triple panes, original red oak wood, etc. Windows in factory showed to client and they feel very happy.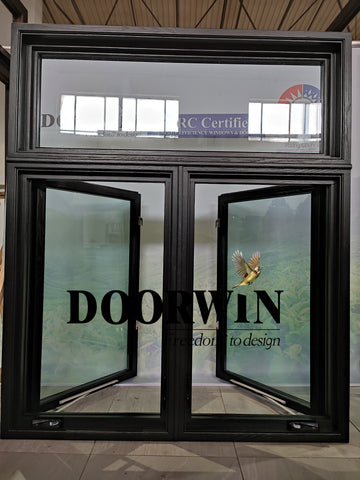 Windows after Installation
The windows are very easy for installation, it takes only 2 days for all windows installation by their installer.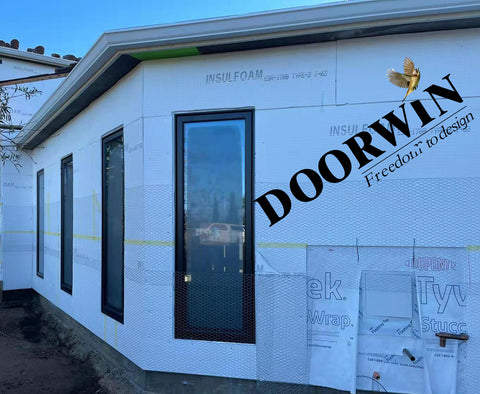 Comments from Client
 Very High Quality and Everyone likes Them!